Need for Speed Carbon Overview
"Need for Speed Carbon," released in 2006, is a pivotal installment in the iconic racing video game franchise. Set in the fictional city of Palmont, the game delves into the intense world of illegal street racing and high-stakes challenges. It builds upon its predecessor, "Need for Speed: Most Wanted," by introducing a new gameplay mechanic – crew-based racing. Players must strategically assemble a crew and select specialized teammates to dominate rival racing territories within the city.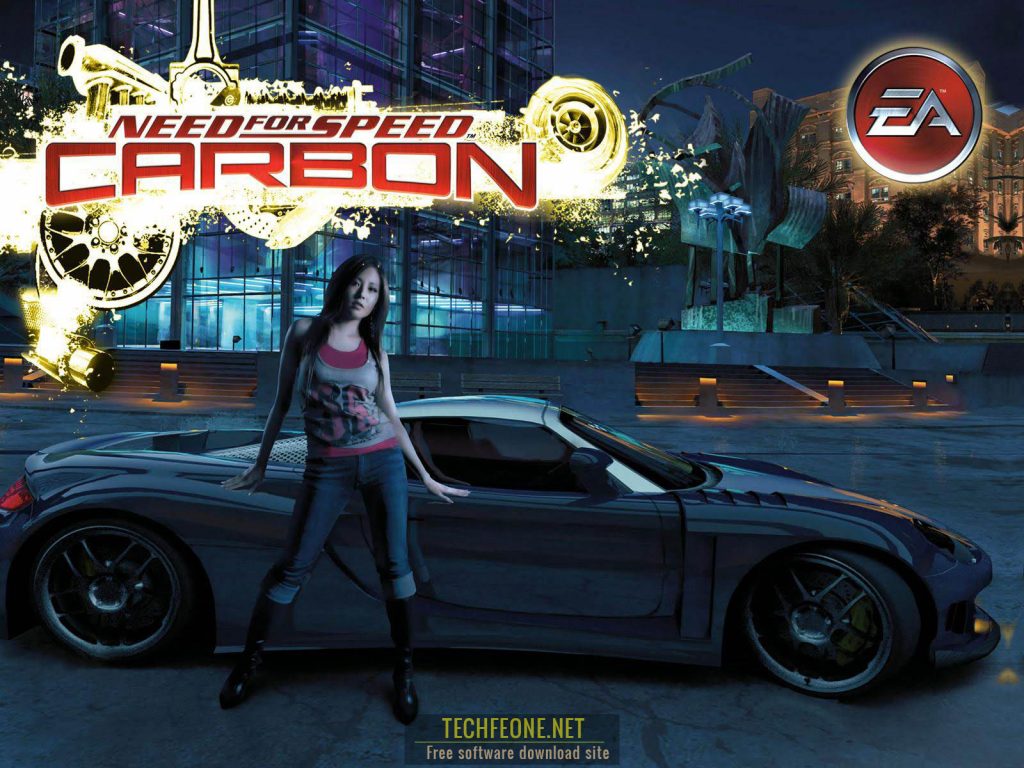 The game's story mode centers on the protagonist's return to Palmont after narrowly escaping from police pursuit. The engaging narrative revolves around reclaiming lost territory and seeking vengeance against rival racing crews. The "Canyon Duels" add a thrilling dimension to the gameplay, requiring racers to navigate treacherous mountain passes, showcasing their driving skills in heart-pounding one-on-one battles.
NFS Carbon also boasts an array of customizable cars and an enhanced Autosculpt feature, enabling players to personalize their rides to the finest detail. The game's visuals, sound design, and adrenaline-pumping soundtrack further contribute to its immersive experience.
With its fusion of gripping storytelling, strategic crew dynamics, and intense racing action, "Need for Speed Carbon" continues to be remembered as a defining title in the racing game genre, leaving a lasting impression on gamers and enthusiasts alike.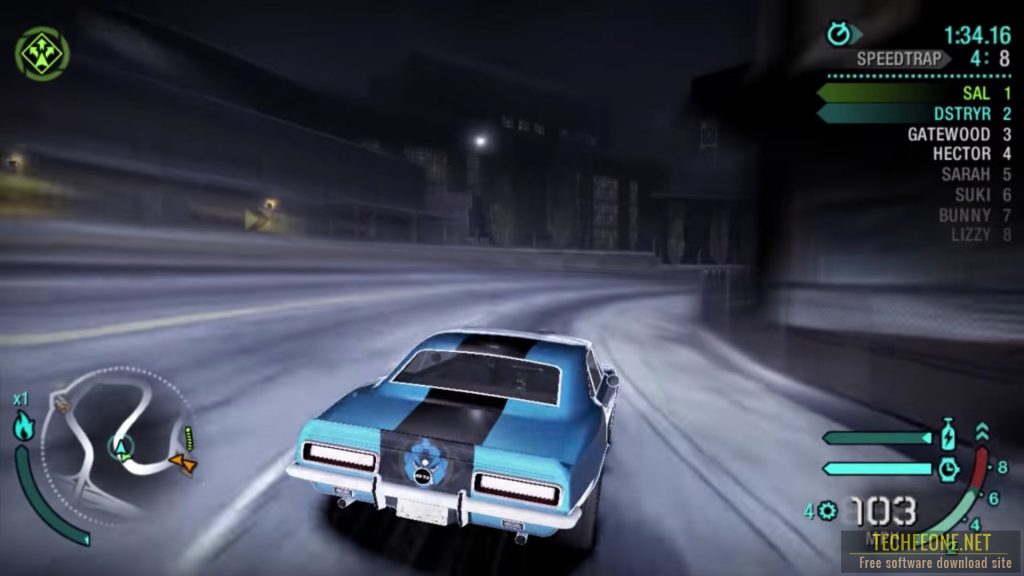 Game features
Crew-Based Racing: The introduction of crew-based racing mechanics allows players to recruit a team of skilled racers, each with unique abilities. Crew members provide assistance during races, adding strategic depth to the gameplay.
Territory Control: The game revolves around conquering and defending territories within the city. Players must compete against rival crews in a variety of race types to gain control of different regions of Palmont.
Canyon Duels: A defining feature of "Carbon," Canyon Duels are intense one-on-one races held on treacherous mountain passes. These races demand precision and skill, as players navigate winding roads while maintaining a close distance to their opponent.
Autosculpt: The Autosculpt feature enhances car customization by allowing players to individually modify various parts of their vehicles, including body kits, hoods, spoilers, and more. This level of personalization adds a unique touch to each player's car.
Customization: "Carbon" offers an extensive array of cars to choose from, spanning various makes and models. Players can apply visual modifications, performance upgrades, and tune their vehicles to suit their preferred racing style.
City Design: Palmont is divided into three distinct regions: Downtown, Fortuna, and Kempton. Each area has its own unique visual style, road layouts, and challenges, offering a diverse range of racing experiences.
Story Mode: The game's narrative-driven campaign follows the protagonist's return to Palmont and their quest for vengeance and dominance. The storyline adds depth and motivation to the racing experience.
Soundtrack: "Carbon" features an eclectic soundtrack that complements the game's atmosphere, featuring a mix of rock, electronic, and hip-hop tracks that heighten the excitement during races.
Online Multiplayer: The game allows players to compete against each other in online multiplayer races, adding a competitive element to the experience beyond the single-player campaign.
Visuals: "Carbon" showcases improved graphics and visual effects compared to its predecessors, contributing to the game's immersive environment and realistic car models.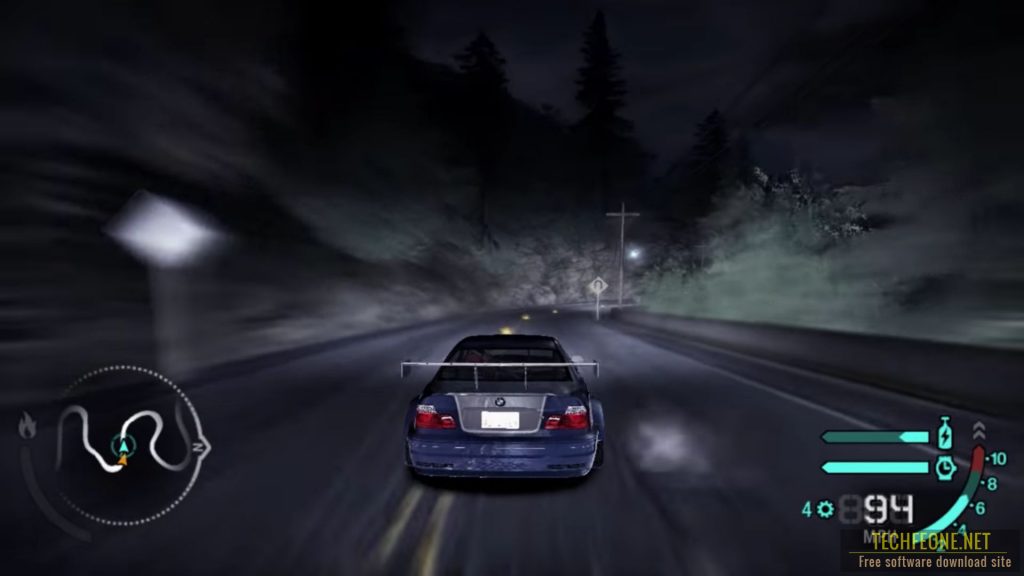 System Requirements for Windows PC
Minimum System Requirements:
Operating System: Windows XP (Service Pack 2) or Windows Vista
Processor: 1.7 GHz Intel Pentium 4 or equivalent
RAM: 512 MB (Windows XP) or 1 GB (Windows Vista)
Graphics Card: 64 MB DirectX 9.0c compatible video card (NVIDIA Geforce4 Ti+/ATI Radeon 8500+)
DirectX: Version 9.0c
Hard Drive Space: 5.3 GB of free space
Sound Card: DirectX 9.0c compatible sound card
Recommended System Requirements:
Operating System: Windows XP (Service Pack 2) or Windows Vista
Processor: 2.4 GHz Intel Pentium 4 or equivalent
RAM: 1 GB (Windows XP) or 2 GB (Windows Vista)
Graphics Card: 128 MB DirectX 9.0c compatible video card (NVIDIA Geforce 6800+/ATI Radeon X800+)
DirectX: Version 9.0c
Hard Drive Space: 5.3 GB of free space
Sound Card: DirectX 9.0c compatible sound card
Technical Setup Details
Full Name: Need for Speed: Carbon
File Name: Need.for.Speed.Carbon.Win.Setup.EN_game9v.com.zip
File Size: 3.15 GB.
Setup Type: Offline Installer / Full Standalone Setup
Download Need for Speed Carbon for PC with a single link
Download the full settings package in a single link. Click the button below to start downloading NFS Carbon for PC

Unzip Password (if any): game9v.com
Note:
Whenever a password is required for a packed file, it is always game9v.com
It is strongly advised to disable any security or antivirus software before to extracting or installing the game.
Please refer to the Readme.txt for installation and usage instructions.
How to play Need for Speed Carbon
1. Getting Started:
Begin the game by creating a profile and selecting your difficulty level.
Follow the initial storyline, which sets the stage for your return to Palmont and introduces you to the game's mechanics.
2. Crew and Territory:
Assemble your crew by recruiting members with different skills (Blockers, Drafters, and Scouts). Choose wisely to complement your racing style.
Engage in races to conquer territories and take control of different parts of Palmont. Each region offers unique challenges.
3. Races and Events:
Participate in a variety of race types, such as Circuit, Sprint, Speedtrap, Drift, and Canyon Duel.
Master the Canyon Duels, where precise control and skill are vital. Stay close to your opponent without crashing to win.
4. Car Customization:
Utilize the Autosculpt feature to personalize your car's appearance. Modify body parts, hoods, spoilers, and more.
Upgrade your car's performance by purchasing and installing various parts, such as engines, suspension, and nitrous.
5. Storyline and Progression:
Progress through the game's storyline by completing races, challenges, and taking over territories.
Engage in boss battles to defeat rival crews and gain their territories.
6. Multiplayer and Online Mode:
Challenge friends or other players in online multiplayer races for added competition.
Use the online mode to compare your performance and achievements with players from around the world.
7. Tips and Strategies:
Focus on upgrading your car's performance to handle tougher challenges and races.
Experiment with different crew combinations to optimize your team's abilities for specific events.
Master the art of drifting to earn points and rewards in Drift events.
Pay attention to your surroundings during Canyon Duels, and take advantage of opportunities to outmaneuver your opponent.
8. Soundtrack and Atmosphere:
Immerse yourself in the game's dynamic soundtrack, which enhances the adrenaline-fueled experience.
9. Enjoy the Experience:
Explore Palmont's three distinct regions and soak in the game's atmosphere while pursuing dominance in the underground racing scene.