Project IGI 3: The Plan Overview
Project IGI 3: The Plan is a first-person shooter video game that serves as the third installment in the IGI (I'm Going In) series. Developed by Innerloop Studios and published by Codemasters, the game builds upon the foundation set by its predecessors in terms of tactical gameplay and immersive environments. Players assume the role of a skilled agent on covert missions, utilizing stealth, strategy, and combat prowess to accomplish their objectives.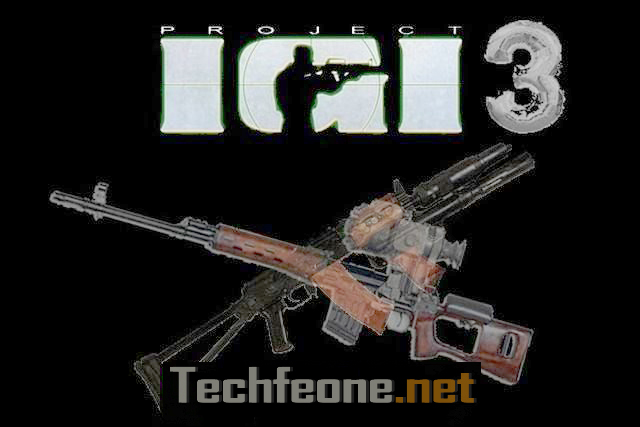 The game's storyline revolves around international espionage and counter-terrorism operations, where players are tasked with infiltrating enemy compounds, recovering vital intelligence, and thwarting nefarious plots. IGI 3: The Plan is known for its challenging gameplay, requiring players to employ a mix of tactics and critical thinking to overcome enemies and obstacles.
The graphics and level design aim to create a realistic and immersive gaming experience. Players are often given a degree of freedom in approaching missions, allowing for a variety of strategies and methods to achieve success.
While the game garnered some attention for its intriguing premise and gameplay mechanics, it faced criticism for various technical issues and a lack of polish upon its release. Nevertheless, it remains a notable title in the IGI series, offering fans of tactical shooters an opportunity to engage in intense and strategic gameplay.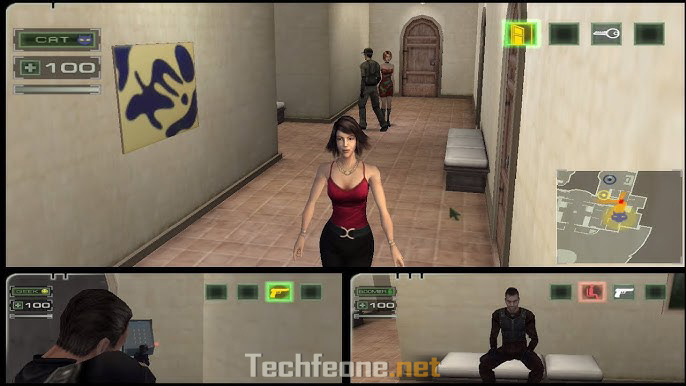 Game features
Tactical Gameplay: The game emphasizes tactical approaches, encouraging players to carefully plan their moves, employ stealth to evade enemies, and strategically engage in combat to complete objectives.
Diverse Environments: Players traverse a range of diverse and detailed environments, from urban settings to remote enemy bases, each requiring a unique set of tactics and strategies.
Realism and Immersion: The game aims to create a sense of realism through authentic weapon mechanics, lifelike character animations, and intricate level design, immersing players in the world of covert operations.
Non-linear Gameplay: Many missions offer players a degree of freedom in how they approach objectives, allowing for multiple paths and methods to achieve success.
Variety of Weapons and Gadgets: Players have access to an array of weapons, equipment, and gadgets, allowing them to customize their loadout based on their preferred playstyle and mission requirements.
Challenging AI: Enemies in the game exhibit realistic behaviors, requiring players to adapt and think critically to outwit and outmaneuver them.
Engaging Storyline: The game's narrative-driven approach weaves a story of international intrigue, espionage, and counter-terrorism, adding depth to the overall gaming experience.
Puzzle Elements: Some missions feature puzzles and environmental challenges that players must solve to progress, adding an extra layer of complexity to the gameplay.
Multiplayer Modes: While the game primarily focuses on single-player experiences, it may include certain multiplayer modes that enable players to compete or cooperate with friends.
Updated Graphics: The game leverages updated graphics and visual effects to enhance the overall visual quality and immerse players further into the game world.
Minimum System Requirements
Processor: 1.0 GHz
Operating System: Windows XP, 7, Vista
RAM: 128 MB
Video Card Memory: 32 MB
Hard Disk Space: 1.3 GB Free Space
Technical Setup Details
Full Name: IGI 3: The Plan
File Name: IGI.3.The.Plan_game9v.com.zip
File Size: 110 MB
Setup Type: Offline Installer / Full Standalone Setup
Download Project IGI 3: The Plan for PC with a single link
Download the full settings package in a single link. Click the button below to start downloading Project IGI 3 for Windows PC

Unzip Password (if any): game9v.com
Note:
Whenever a password is required for a packed file, it is always game9v.com
It is strongly advised to disable any security or antivirus software before extracting or installing the game.
Please refer to the Readme.txt for installation and usage instructions.