Need For Speed: The Run Overview
"Need for Speed: The Run," released in 2011, is a standout installment in the long-running racing game franchise. It distinguishes itself with a gripping narrative and intense racing sequences that combine to create a thrilling gaming experience. The game's protagonist, Jack Rourke, is thrust into a high-stakes race from San Francisco to New York, a narrative departure from the franchise's traditional focus solely on racing.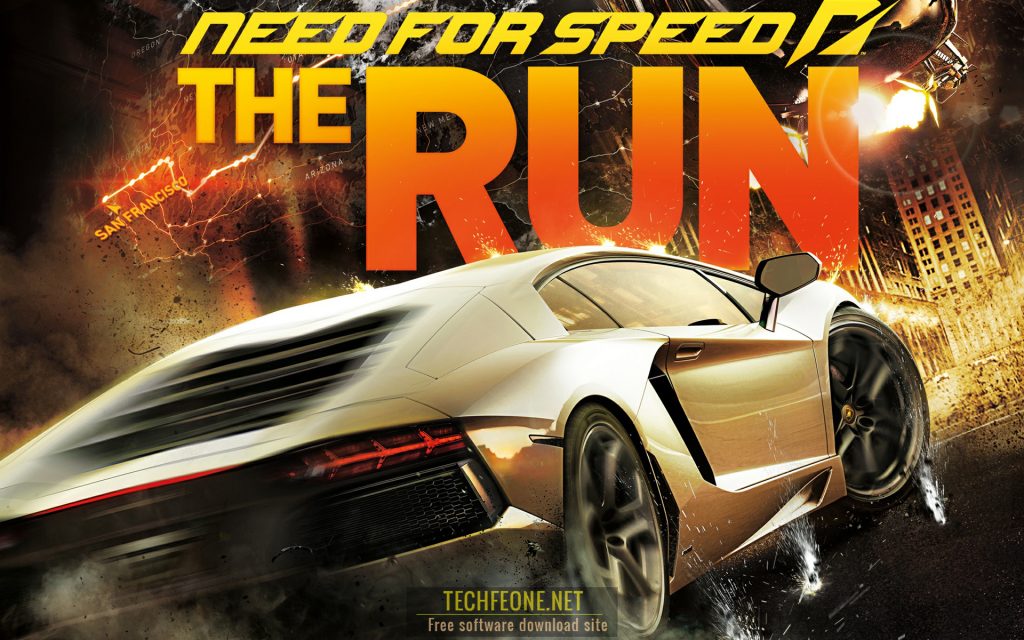 What truly sets NFS The Run apart is its captivating storytelling. Cinematic cutscenes and in-game events seamlessly blend with high-speed races, creating a dynamic and immersive atmosphere. The game's cross-country race takes players through a diverse range of environments, from bustling urban streets to treacherous mountain passes, ensuring each leg of the journey presents a unique challenge.
While NFS The Run garnered praise for its engaging story, it also faced criticism for its relatively short campaign length. However, the game sought to compensate with its innovative online multiplayer mode, allowing players to compete in a variety of race types against friends and rivals. The Autolog feature, which tracks friends' accomplishments and creates dynamic challenges, added a layer of social competition to the experience.
Visually, "The Run" impressed with its attention to detail, realistic car models, and stunning landscapes that showcased the breadth of the United States. The game's driving mechanics focused on the exhilarating sensation of high-speed racing, and occasional quick-time events and scripted moments added tension and excitement.
Need for Speed: The Run remains a unique entry in the franchise, emphasizing a compelling narrative alongside the adrenaline-fueled races the series is known for. Its fusion of storytelling and racing action continues to make it a memorable title for fans of both genres.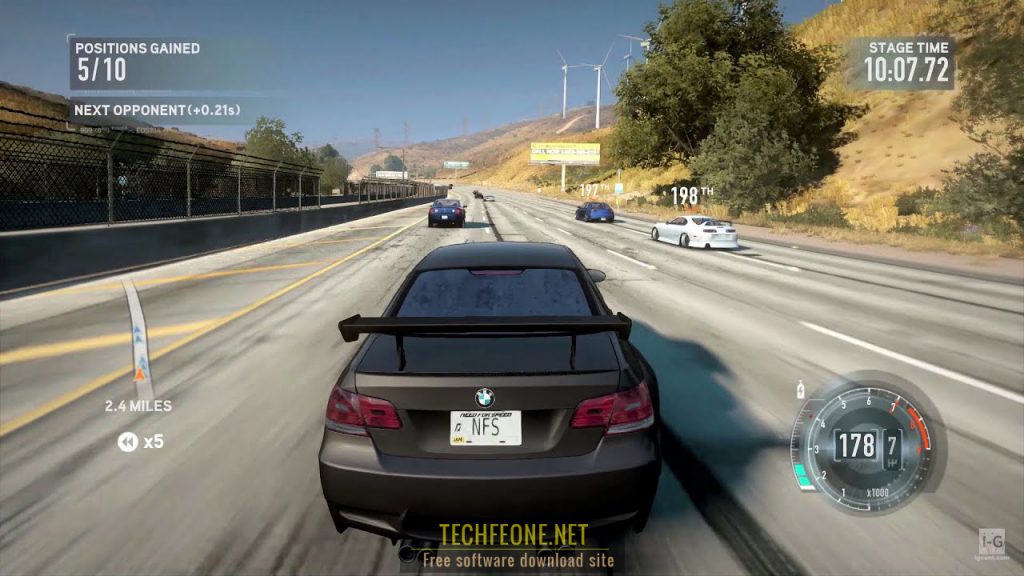 Game features
Narrative-driven Campaign: Unlike many other racing games, "The Run" places a strong emphasis on storytelling. Players take on the role of Jack Rourke, a street racer with a debt to settle. The game's narrative unfolds through cinematic cutscenes and in-game events as Jack races from coast to coast.
Cross-Country Race: The main storyline revolves around a high-stakes illegal race from San Francisco to New York. This cross-country journey takes players through diverse environments, including urban streets, desert highways, snowy mountain passes, and more.
Stunning Environments: The game's detailed and realistic environments showcase iconic locations across the United States. The variety of settings provides both visual splendor and unique challenges, as players navigate different terrains.
Realistic Car Models: NFS The Run features an array of licensed and meticulously detailed car models from various manufacturers. Each vehicle is designed to provide an authentic driving experience and caters to different playstyles.
High-Speed Racing Mechanics: The driving mechanics aim to capture the sensation of high-speed racing. Players experience the adrenaline rush of pushing their vehicles to their limits, maneuvering through traffic and competing against opponents.
Quick-Time Events: Quick-time events and scripted moments add an extra layer of excitement to the races, requiring players to react swiftly and accurately to various challenges.
Autolog Feature: The Autolog system allows players to compare their race times and achievements with friends and rivals. It also generates dynamic challenges based on friends' performances, encouraging friendly competition.
Online Multiplayer: The game offers a variety of online multiplayer modes, enabling players to compete against each other in races and other challenges. The multiplayer aspect adds replayability and social interaction.
Visual Fidelity: "The Run" is praised for its impressive graphics, showcasing realistic lighting, car reflections, and detailed landscapes that enhance the overall visual experience.
Cinematic Presentation: The game's cinematic presentation style blurs the lines between gameplay and storytelling, creating a more immersive and cinematic atmosphere.
Customization: While not as in-depth as some other entries in the series, NFS The Run allows players to customize their vehicles with various paint options and decals.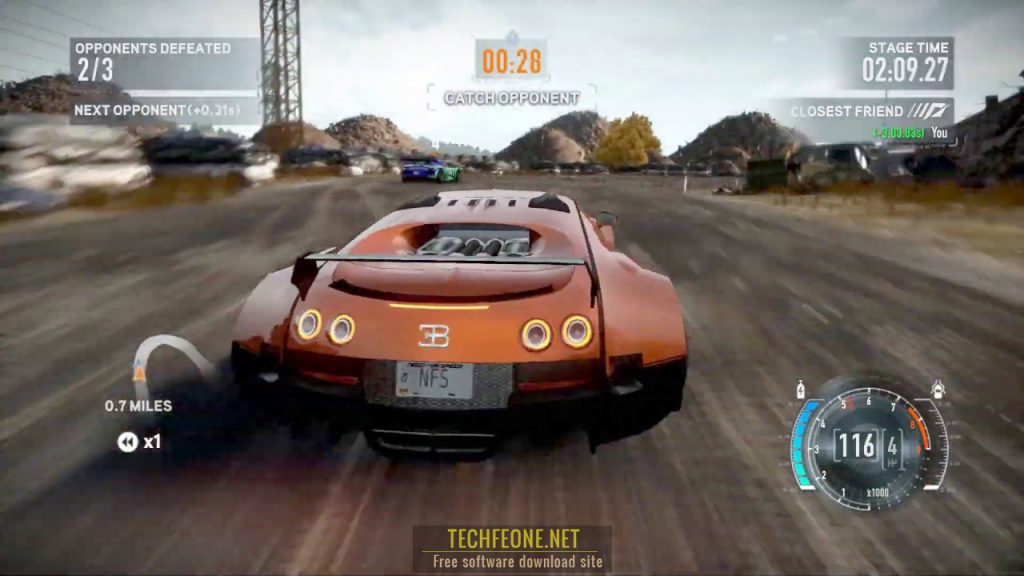 System Requirements for Windows PC
Minimum Requirements:
Operating System: Windows Vista (SP2) 32-bit
Processor: Intel Core 2 Duo 2.4 GHz or AMD Athlon X2 2.7 GHz
Memory: 3 GB RAM
Graphics: DirectX 10.1 compatible with 512 MB RAM (ATI Radeon 4870 or NVIDIA GeForce 8800 GT)
Hard Drive: 18 GB of free space
Sound Card: DirectX-compatible
Recommended Requirements:
Operating System: Windows 7 (64-bit)
Processor: Quad-core CPU
Memory: 4 GB RAM
Graphics: DirectX 11 compatible with 1024 MB RAM (ATI Radeon 6950 or NVIDIA GeForce GTX560)
Hard Drive: 18 GB of free space
Sound Card: DirectX-compatible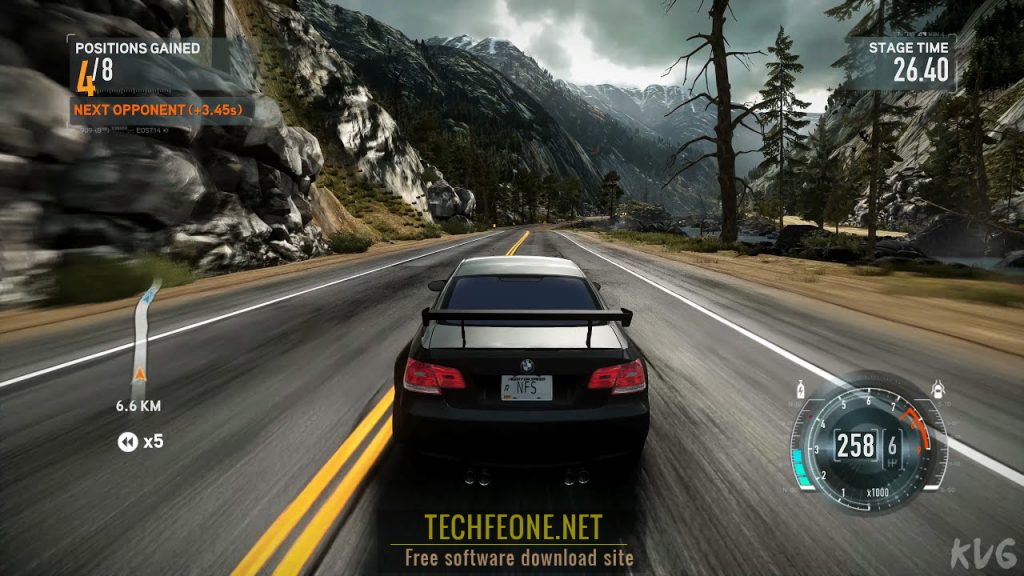 Technical Setup Details
Full Name: Need For Speed: The Run
File Name: Need.For.Speed.The.Run_game9v.com.zip
File Size: 13.28 GB
Setup Type: Offline Installer / Full Standalone Setup
Download Need For Speed: The Run for PC with a single link
Download the full settings package in a single link. Click the button below to start downloading NFS The Run for PC

Unzip Password (if any): game9v.com
How to Install
Note:
Whenever a password is required for a packed file, it is always game9v.com
It is strongly advised to disable any security or antivirus software before to extracting or installing the game.
How to play Need For Speed: The Run
1. Getting Started:
Install the game on your preferred platform (PC, console, etc.).
Start the game and create a profile if prompted.
2. Main Menu:
Navigate through the main menu using the provided options: Campaign, Multiplayer, Autolog Recommends, etc.
3. Campaign Mode:
Start the narrative-driven campaign as Jack Rourke, racing across the United States.
Follow the story through cinematic cutscenes and in-game events as you progress from race to race.
4. Racing:
Participate in various races and challenges as you make your way from San Francisco to New York.
Pay attention to the objectives of each race, whether it's winning the race, overtaking specific opponents, or reaching checkpoints within a time limit.
5. Quick-Time Events:
Be prepared for quick-time events during races and cinematic moments. Follow the on-screen prompts to successfully complete them.
6. Environments and Challenges:
Adapt to the diverse environments, including city streets, highways, mountain roads, and more.
Adjust your driving style based on the conditions, whether it's navigating tight corners or driving at high speeds on straight roads.
7. Vehicle Selection and Customization:
Choose from a variety of licensed vehicles with different performance characteristics.
Customize your chosen vehicle's appearance with paint options and decals.
8. Autolog and Multiplayer:
Utilize the Autolog system to compare your performance with friends and rivals, and take on their challenges.
Explore the multiplayer modes, compete against others online, and climb leaderboards.
9. Progression and Rewards:
Earn experience points and rewards for your performance in races.
Progress through the campaign, unlock new cars, and upgrade existing ones to improve their performance.
10. Visuals and Immersion:
Enjoy the game's stunning graphics and immersive environments, which enhance the racing experience.
Embrace the cinematic presentation that weaves the story seamlessly into the gameplay.
11. Tips:
Pay attention to your opponents' strategies and driving styles. Learning their patterns can help you plan your moves.
Use nitrous boosts strategically to gain an advantage during races.
Experiment with different cars to find the one that suits your preferred driving style and the requirements of each race.