Need For Speed: Payback Overview
"Need for Speed: Payback" is a thrilling racing video game available for PC that offers players an immersive experience of high-stakes racing and intense action. Developed by Ghost Games and published by Electronic Arts, the game is a part of the long-running "Need for Speed" franchise.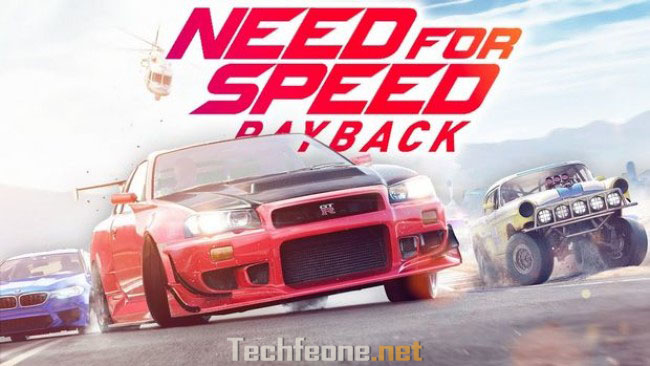 Set in the fictional open-world location of Fortune Valley, NFS Payback revolves around a narrative-driven approach, combining adrenaline-pumping races with an engaging storyline. The game features a diverse cast of characters, each with their unique motivations and skills, as players embark on a quest for revenge against "The House," a criminal cartel that controls the city's underworld and rigged the main characters' races. The narrative-driven progression adds a layer of depth beyond traditional racing games.
NFS Payback offers a variety of race types, from classic street races to off-road challenges and high-speed highway pursuits. Players can also customize and upgrade a wide range of vehicles, each with distinct handling and performance characteristics. The customization options extend to both aesthetics and performance, allowing players to create their dream racing machines.
With stunning visuals and attention to detail, "Need for Speed: Payback" creates a visually immersive world for players to explore. The game also incorporates a day-night cycle and dynamic weather, further enhancing the overall experience.
For fans of high-octane racing, "Need for Speed: Payback" provides an adrenaline-fueled adventure on the virtual streets of Fortune Valley. Its combination of exciting races, an engaging storyline, and extensive vehicle customization make it a must-play title for PC gamers who crave both speed and narrative depth.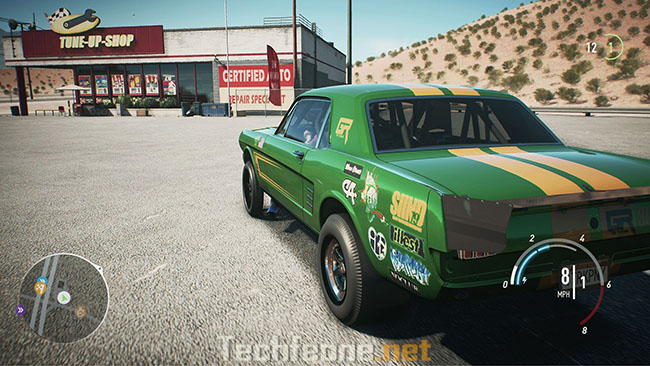 Game features
Need for Speed: Payback features to provide an exhilarating and immersive racing experience for PC gamers, catering to both those who enjoy intense races and those who appreciate a compelling storyline
Open-World Setting: The game is set in the fictional open-world environment of Fortune Valley, providing players with the freedom to explore a diverse landscape that includes urban areas, deserts, and mountains.
Story-Driven Campaign: Unlike some previous entries in the franchise, "Payback" features a narrative-driven approach, with a storyline that follows three main characters seeking revenge against a criminal cartel. This adds depth and context to the gameplay.
Diverse Race Types: The game offers a variety of race types, including traditional street races, off-road events, and intense highway battles. Each race type presents its own unique challenges and environments.
Vehicle Customization: "Payback" places a strong emphasis on vehicle customization. Players can modify their cars' appearance with a wide range of visual customization options and enhance their performance by upgrading various components.
Performance Tuning: Players can fine-tune their vehicles' performance to suit different race types and playstyles. This includes adjusting aspects such as handling, acceleration, and top speed.
Pursuit and Escape: Intense police chases are a staple of the "Need for Speed" series, and "Payback" is no exception. Players can engage in thrilling pursuits or try to escape from pursuing law enforcement, adding an element of tension to the gameplay.
Dynamic Weather and Day-Night Cycle: The game features a dynamic weather system and a day-night cycle that influence both the visuals and the driving conditions, adding realism and variety to the races.
Stunning Visuals: "Payback" boasts impressive graphics and attention to detail, showcasing realistic car models, detailed environments, and breathtaking scenery.
Online Multiplayer: The game offers online multiplayer modes where players can compete against each other in various race types, challenge their friends, and showcase their customized vehicles.
Collectibles and Challenges: Fortune Valley is filled with collectibles, hidden shortcuts, and unique challenges that encourage exploration and offer rewards for completion.
Soundtrack: The game features a dynamic soundtrack that adds to the overall atmosphere, enhancing the feeling of speed and excitement during races.

.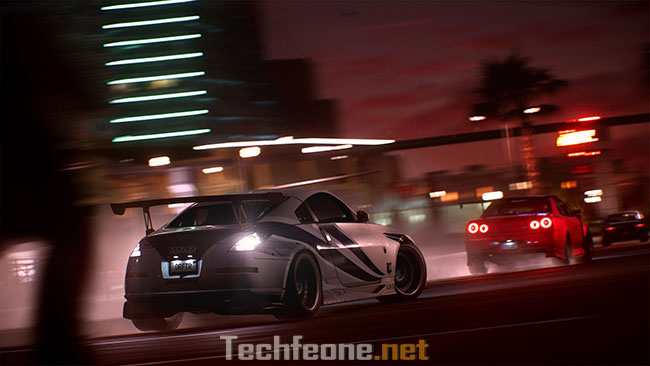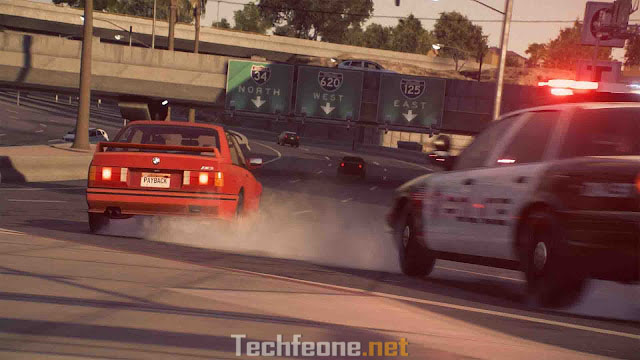 System Requirements for Windows PC
Minimum System Requirements:
OS: Windows 7 (64-bit)
Processor: Intel i3 6300 @ 3.8GHz or AMD FX 8150 @ 3.6GHz
Memory: 6 GB RAM
Graphics: NVIDIA GeForce GTX 750 Ti / AMD Radeon HD 7850 with 2GB of VRAM
DirectX: Version 11
Storage: 30 GB available space
Recommended System Requirements:
OS: Windows 10 (64-bit)
Processor: Intel i5 4690K @ 3.5GHz or AMD FX 8350 @ 4.0GHz
Memory: 8 GB RAM
Graphics: NVIDIA GeForce GTX 1060 / AMD Radeon RX 480 with 4GB of VRAM
DirectX: Version 11
Storage: 30 GB available space
Technical Setup Details
Full Name: Need For Speed: Payback
File Name: Need.For.Speed.Payback_game9v.com.zip
File Size: 22.88 GB
Setup Type: Offline Installer / Full Standalone Setup
Download Need For Speed: Payback for PC with a single link
Download the full settings package in a single link. Click the button below to start downloading NFS Payback for Windows PC

Unzip Password (if any): game9v.com
Note:
Whenever a password is required for a packed file, it is always game9v.com
It is strongly advised to disable any security or antivirus software before extracting or installing the game.
Please refer to the Readme.txt for installation and usage instructions.
How to play Need For Speed: Payback
1. Understand the Story: "Need for Speed: Payback" features a narrative-driven campaign. Familiarize yourself with the main characters and their motivations to fully enjoy the story.
2. Explore the Open World:
Take time to explore Fortune Valley. Discovering shortcuts and collectibles can give you an edge in races.
Use the map to locate events, challenges, and hidden items.
3. Vehicle Customization:
Customize your vehicles to suit different race types and improve performance.
Experiment with visual customization options to create a unique look for your cars.
4. Master Different Race Types:
Races come in various types like street, off-road, and drag. Each requires different skills and approaches.
Upgrade and tune your cars to match the challenges of each race type.
5. Performance Tuning:
Experiment with performance tuning to fine-tune your vehicle's handling, acceleration, and top speed.
Balancing your car's stats can be crucial for success in various events.
6. Police Chases and Pursuits:
During police chases, use the environment to your advantage. Take sharp turns and use alleys to lose pursuers.
Utilize the "Cooldown" period after a chase to repair your car and evade capture.
7. Story Missions and Side Activities:
Engage in both the main story missions and side activities to earn rewards, experience, and currency.
Side activities can offer opportunities to improve your skills and earn valuable items.
8. Multiplayer and Online Modes:
Explore online multiplayer modes for competitive racing against other players.
Participate in online events to earn rewards and showcase your customized cars.
9. Dynamic Weather and Time of Day:
Pay attention to changing weather conditions and the day-night cycle, as they can affect race dynamics and visibility.
10. Practice Makes Perfect:
Racing in "Payback" requires practice and finesse. Don't be discouraged by losses; use them as opportunities to learn and improve.
11. Keep Upgrading:
Continuously upgrade and customize your cars as you progress. This will help you stay competitive against tougher opponents.