Windows 10 21H2 Overview
Windows 10 is a widely used operating system developed by Microsoft. It follows a semi-annual update schedule, with two major updates released each year. These updates introduce new features, security enhancements, bug fixes, and improvements to the overall user experience. The updates are typically referred to by their version numbers, such as 20H2 (October 2020) and 21H1 (May 2021).
Each major Windows 10 update brings various changes and improvements. Some updates focus on enhancing the performance and stability of the operating system, while others introduce new features and user interface enhancements. They can include improvements to existing apps, the addition of new system tools, changes to the Start menu, updates to the Settings app, security enhancements, and more.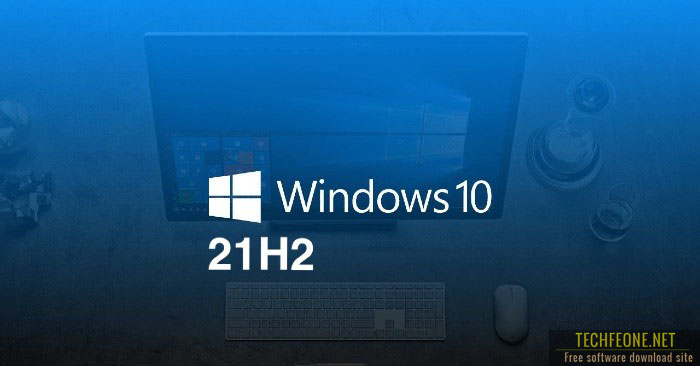 Microsoft has officially released Windows 10 21H2 on November 16, 2021, for all users, and as an optional update through Windows Update for users currently running Windows 10 version 2004 or later. 21H2 will not have many new features as most of Microsoft's resources are being focused on Windows 11. Windows 10 version 21H2 is the smallest feature update that Microsoft has ever released, with only a few new features.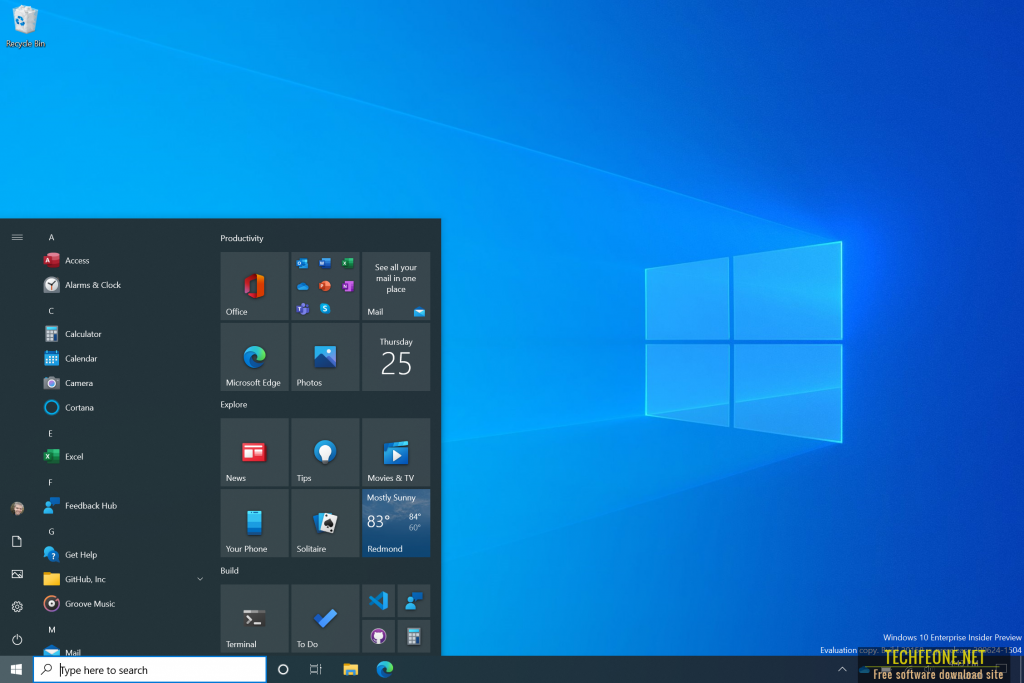 Windows 10 21H2 update
Microsoft has added support for the WPA2 H2E (Hash-to-Element) protocol to enhance protection against side-channel attacks.
Win10 21H2 also includes the addition of GPU compute feature, which has been highly anticipated for Windows Subsystem for Linux (WSL) and Azure IoT Edge for Linux and Android.
GPU compute is the most requested feature for WSL because it allows Windows users to leverage their graphics card for accelerating math-intensive tasks, and in many cases, its parallel processing capabilities enable faster computations compared to using only the CPU.
To utilize GPU compute, your computer must have Hyper-V and WSL 2 installed, which brings a completely new experience for users.
Lastly, the new update improves Windows Hello for Business by supporting passwordless deployment models. This allows organizations and businesses to easily deploy new computers with predefined security policies.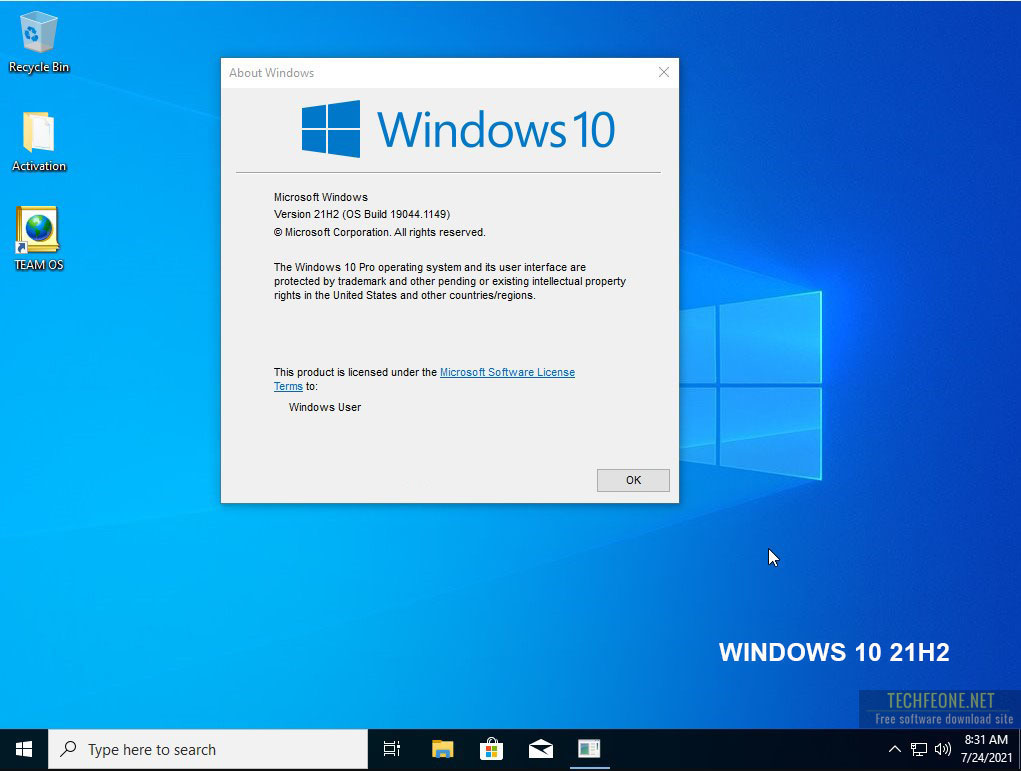 System Requirements for Windows 10
Minimum System Requirements:
Processor: 1 GHz or faster processor
RAM: 1 GB for 32-bit or 2 GB for 64-bit
Storage: 16 GB for 32-bit or 32 GB for 64-bit
Graphics Card: DirectX 9 or later with WDDM 1.0 driver
Display: 800 x 600 resolution
Recommended System Requirements:
Processor: 2 GHz or faster multi-core processor
RAM: 4 GB or more
Storage: 64 GB or more
Graphics Card: DirectX 9 or later with WDDM 2.0 driver
Display: 1920 x 1080 resolution or higher
Setup Technical Specifications
Read the setup information before you start the free download.
Full Name: Windows 10 version 21H2
Setup File name: Windows.10.21H2.En.x64_techfeone.net.iso/ Windows.10.21H2.En.x32_techfeone.net.iso
Full Setup Size: 5.48 GB/ 3.90 GB
Setup Type: Offline Installer / Full Standalone Setup
Compatible With: 32 Bit (x86) /64 Bit (x64)
Windows 10 21H2 Download for Windows PC
Windows 10 21H2 ISO is available for free, with no further strings attached, through the rapid download services provided by Techfeone.net. With one click on the "Download Now" button, you can start the Free Download.
Windows 10 21H2 ISO 64-bit (x64)

Windows 10 21H2 ISO 32-bit (x86)

Pass (if any): techfeone.net
Note: 
Whenever a password is required for a packed file, it is always techfeone.net