Defender Control
With Defender Control, you can completely turn off Windows Defender in Windows 10 with just one click of the mouse.
Windows comes with Windows Defender built in. It is a small piece of software that runs in the background to help protect your computer from viruses, spyware, and other unwanted software.
But if you've used better anti-malware software, Windows Defender might be a waste of your computer's resources.
All versions of Windows Defender are built into the operating system and install automatically. There is no way to remove it. You can temporarily turn off the program's real-time protection, but Windows will automatically turn it back on after a while.
We all know that the software crack it has the clear benefit of letting you use copyright software even if you don't have the money to pay for it. You have to turn off Windows Defender if you want to install cracked software.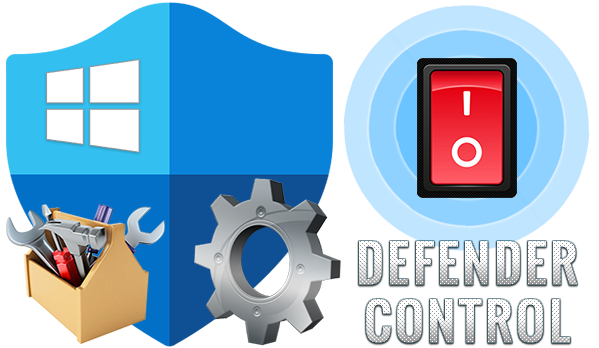 Defender Control features
Disabling Windows Defender can shorten the time it takes to copy large amounts of data from a PC to a USB or vice versa.
Users may find that Defender and their antivirus software don't work well together.
Some antivirus programs require users to shut down or shut down Windows Defender in Windows 10 by hand.
Every time you turn on the computer, Windows Defender will start. If the computer seems slow, shut it down.
Languages that can be used: English
Windows 10, Windows 8.1, Windows 8, Windows 7, Windows Vista, and Windows 8 are all supported (32 and 64-bit).
Download Defender Control v2.1

How to use Defender Control
When you run the program after downloading Defender control and extracting it, you can see the status of Defender on the software interface.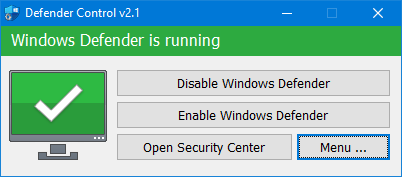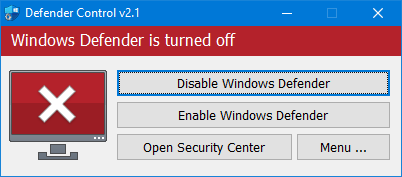 Sometimes, the program needs to wait between 3 and 5 seconds to turn on or turn off the window saver. During this time, you may see the Orange interface.